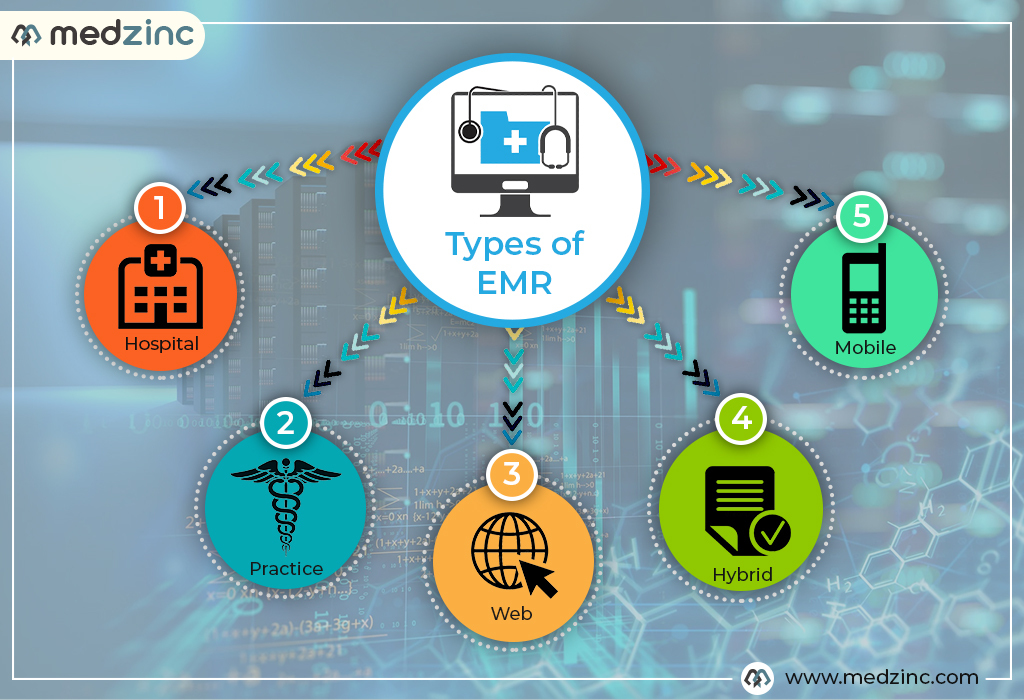 What are the Types of EMR systems?
The EMR system was first developed in the 1970s to provide a way for hospitals to store and share patient records. Today, EMR systems have expanded to include other types of healthcare providers, such as doctors' offices, clinics, nursing homes and home health care agencies. EHRs are getting more advanced with AI systems that recognize patterns when they detect a specific medical condition or condition over time. In the United States, the Centres for Medicare & Medicaid Services (CMS) mandates that all providers who bill Medicare or Medicaid use an EMR by November 1, 2015. This mandate aim at improving care coordination and quality of care by providing patients with access to their health records anytime and anywhere.
EMR Systems and What They're Used For
An electronic medical record system (EMR) is a digital system for storing and managing health information electronically. An EMR system is a computerised healthcare information system that provides physicians, nurses, and other healthcare providers with access to an individual's medical history and current health status.EMR systems are used to store medical records and other medical data. Moreover, they are also used to provide an electronic alternative to traditional paper-based medical records. It monitors the patient's progress while they're in the hospital or in the doctor's office. Additionally it serves as a billing component by providing a record of services rendered by physicians, hospitals, and other healthcare providers.
Different Types of EMR Systems
Although there are several Types of EMR systems available for consideration. However, the Ultimate choice to choose the right software depends on the needs and abilities of individual medical providers. These are the main Types of EMR systems
Hospital-based EMRs
This type of EMR system is design to store and organise patient's health information digitally. There are two types of hospital-based EMRs system;
One is Paper-based and
Second is Computerisation.
Paper-based EMRs have been around for decades, while computerised EMRs have been around since the 1990s. The main difference between these two types is that paper-based systems require a lot of manual input. Whereas computerised systems are easy to access by doctors and nurses to retrieve data without any additional work on their end. This makes it much easier to share this data with other providers, which in turn helps improve patient care.
Practice-based EMRs
Practice-Based EMRs are a type of Emr system that work best for single practice. They are usually developed by practice itself, and often include modules for billing and patient scheduling. They are quite cheaper in comparison to other types of Emr systems. This is as it does't require expensive licences or hardware. Yet, they can have limitations though when it comes to sharing patient data with other practices or providers.
Web-based EMRs
Web-based EMRs are the most popular types of Emr systems. They provide a number of advantages over traditional emrs, such as beading, easily accessible & cheaper. Their implementation is much easier and simple. Plus it saves time for doctors as they no longer need to pen-down their input into a paper file which is often incomplete or illegible.
Hybrid EMRs
A hybrid Emr is a manual or digital process. These combine paper-based healthcare records with electronic medical records (EMR) to make patient care more efficient and effective. There are many benefits of a Hybrid EMR. A typical one is that it combines the advantages of both paper and digital records which makes it very efficient and convenient.
Mobile EMRs
With the advent of smartphones and tablets, mobile EMRs are becoming more popular. Unfortunately, there are still many misconceptions about them. Let's take a look at some of the most common myths:
Mobile EMRs are less secure than desktop EMRs.
Mobile EMRs are more expensive.
Mobile EMRs are difficult to use.
Mobile EMRs are not as comprehensive as desktop EMRs.
How to Choose the Right EMR System for Your Practice
When it comes to choosing an EMR system out of all the types of EMR systems available, then there are a lot of factors to consider. Firstly, you need a system that is compatible with your existing system and software. Moreover, it should be the one that will meet the needs of your practice . Here are a few tips to help you choose the right EMR system for your medical practice:
Firstly, Determine your needs as per your practice.
Secondly, Consider its compatibility with other emr systems.
Thirdly, Compare the pricing & go for the one that best suits your budget.
Moreover, Get demos before coming up with any decision.