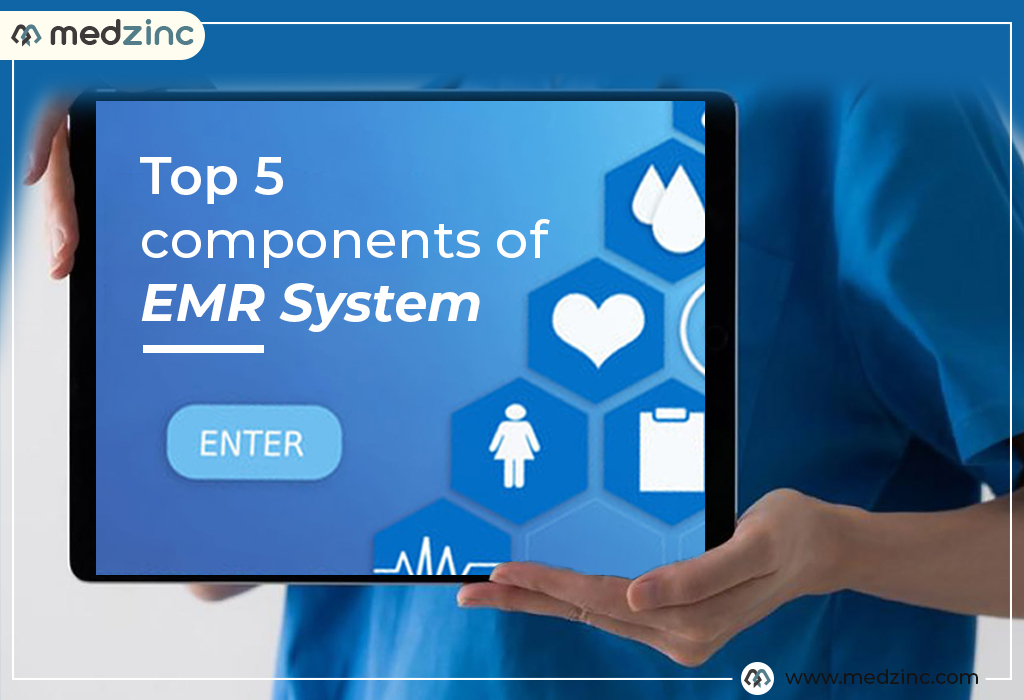 Top 5 Components of EMR System
Every EMR system has a component that is mandatory and every component helps in different ways to make the EMR system as a whole EMR programs can't work as expected without their fundamental components. Furthermore, before you put resources into an EMR, you ought to have a fair thought of what you are getting into. Below we have illustrated the Top 5 Components of EMR frameworks that are valuable at the top of the priority list.
What is an EMR System?
An electronic health record system is a database of all the patient's electronic health data. This database can include everything from x-rays to lab test results to data collected by wearable devices. The medical record is a computerised system that stores information about a person's health history. It includes "health care and treatment records, diagnostic reports, discharge summaries, billing information, and more. Even if you have never visited the doctor or hospital, your medical records may be available through your insurance company." A patient accesses their medical records through an online portal that is password-protected for patient privacy.
Top 5 Component of EMR System
An EMR system is a complex piece of software that helps healthcare providers manage patient data. There are many different components to an EMR system, each of which plays a vital role in the overall functioning of the system.
The patient portal
The patient portal is a secure online portal . It is a key component of the EMR system. This Component is an online software accessible by patients and doctors to view or update their medical records. A portal can be created for mobile devices, tablets and desktops. There are a few advantages to this system. One is that it saves time for doctors who don't have to commute as often since they have all the records right in front of them. Doctors also spend less time on routine tasks because they can delegate them through the portal to nurses, such as medication and lab requests.
The EMR database
The Emr database is an important component for EMR systems. In fact, the database is a central component in an EMR system. It stores patient data, hospital data, and other related administrative data. The database plays a vital role in an EMR system as it is where all the information related to the patient is stored.
Prescription management Component
There are many different types of s available today. But which one is the best for you? It really depends on your individual needs. For instance, if you need to manage a lot of prescriptions, you might want a system that can track and manage them easily. Or, if you have a lot of medical appointments, you might want a system that can remind you of upcoming appointments. Whatever your needs, there is a prescription management system out there that can help. Do some research and find the one that is right for you.
Data Entry Module
This module is used to collect patient data and store it in the database. It will also be used for editing and deleting records based on guidelines set by the health care provider
Backup EMR System Module
The importance of a backup system cannot be unseen. In the event of a system failure, a backup system can mean the difference between a minor inconvenience and a major disaster. There are many different types of backup systems available, and the best one for you will depend on your needs. With EMR frameworks, you can store every one of your information disconnected. This makes it workable for you to get data from anyplace, whenever.