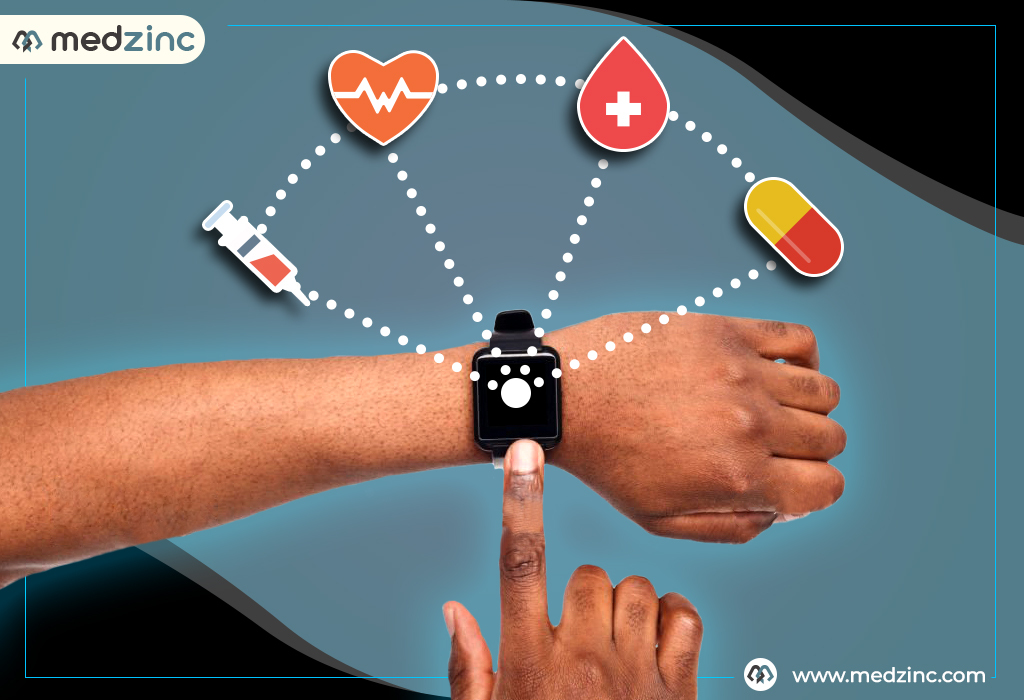 The Future of Healthcare - Wearable Accessories
The future of healthcare is changing at a very fast pace. It is entering a whole new phase of evolution where Wearable Accessories are getting more user-friendly. We live in a world where everything is getting smarter day by day. Everything that we once believe will not even exist is changing. From smart toasters to smart watches to smart security devices, you name it and it's evolving. Similarly, Wearable accessories that were built largely to aim tracking workouts have come a long way. Now they not only keep a track on your workout routine but are being extensively put forward to promote good health. Moreover, they are being designed in such a way that they can easily track down potential medical conditions. Soon in future these smart tracking devices could easily be your doctor's new favorite friend to track down medical conditions. And it is safe to say that 20 years from now life-threatening diseases like cancer could be as defeated as Polio. All of this just with a little advancement of Wearable Accessories. It gives us a sneak-peek into what the future of Healthcare could be. We are pretty sure you might be wondering what exactly these wearable accessories are & how it is changing our healthcare industry. Cool down, we are here to clear all the clouds of doubts you've been moving with. Moreover, the sole purpose of our blog is to bring forward to you The Future of Healthcare with Wearable Accessories. Without further due lets hit straight to what exactly is wearable accessories.
Wearable Accessories - The smart Electronic Devices
In simple words, Wearable Accessories or "Wearables" as we call out is a smart electronic device that can be
Worn out as an accessory,
Be implant in clothing,
Implanted in human body,
Even tattooed on the skin.
The biggest example of it would be Smart jewellery like watches, pins, rings. However, apart from their fashion trends, they are also highly dominant in the healthcare industry. For instance, now we have AI hearing aid devices.
How wearable accessories are sculpting the future of healthcare?
The one getting the biggest benefits out of Wearable Accessories is the healthcare industry. Now patients who wear these smart devices can measure information ranging from body temperature to blood pressure. Thus, making it easier for healthcare experts to take measures
On that note, let's take a closer look at some of the ways wearables are changing the future of healthcare:
Entitle People
Abundance of Data is being collected via wearable, giving a frightful insight into vital metrics. These metrics are empowering people to keep a track on their health. Moreover, with the expansion of devices that can track sleep patterns, heart rate, blood pressure, etc. All of this is enabling healthcare experts to utilize it in medical conditions.
Screening Tools
The possibilities of using wearable devices as a screening tool is half way down the road. Yes, there is more research that needs to be made to make wearable accessories as a screening device. However with advancement of technology it is safe to say that our healthcare industry is in safe hands. The biggest example of that would be iTBra, the revolutionary AI based device that helps detect the early symptoms of breast cancer.
Reduces chances of errors
These upcoming devices are fully optimized & equipped with technology that delivers an accurate result. Additionally, reducing the chances of errors and helping doctors keep a track on the medical condition with ease. Benefits of Wearable Accessories in shaping the future of Healthcare.
Attractive One-stop-shop
Smart Wearable accessories are multifunctional. They can track down your workout, monitor your health, combine tasks making it an attractive one-stop-shop.
Lesser Care Cost
With the expansion of remote monitoring, healthcare services have lowered the overheads assigned with the traditional healthcare method. Moreover, it ensures resources are being putting forward in a manner that offers optimal usage of the hospital cost.
Improved diagnosis
The on the spot nature of wearable technology gives doctors vital insight into a patient's condition. Thus improving diagnosis as they are able to spot underlying disease at an early stage.
Reduced burden on staff
The use of technology makes it easier for doctors / Nurses to spot out the underlying disease.
Conclusion
To sum up the blog, it is easy & pretty safe to say that Wearable Accessories is the true future of healthcare. We are moving towards a world where the healthcare industry would see an ultimate rise in the use of Wearable accessories. We post such informational blogs regularly. Do check our blogs at medzinc.com/blog/.