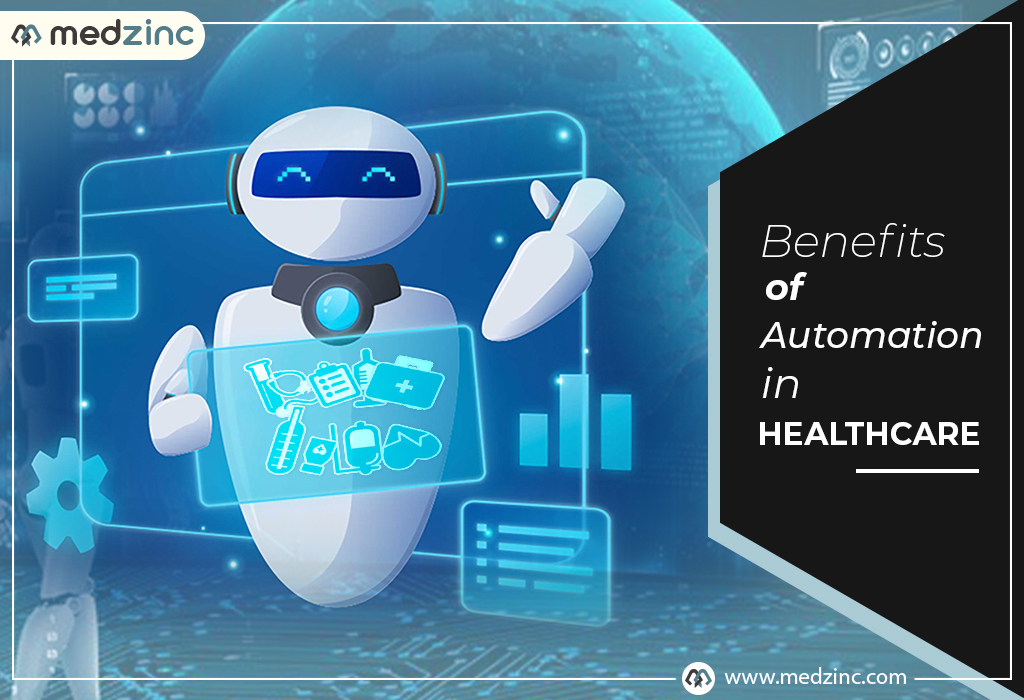 Benefits of Automation in Healthcare
In every way, automation in healthcare has been a boon. Automation improves patient outcomes and makes care processes more efficient and effective. These are just a few of the benefits of Automation in Healthcare. However, healthcare automation is extremely complex. Healthcare administrators and executives must be educated on how automation interfaces with the industry. To make the best out of the Automation process. However, we are not here today to discuss the challenges associated with automation. This blog will go over the most significant benefits of automation in healthcare. However, before we delve into the benefits. Let's get a quick glimpse of Automation in healthcare.
What is automation in Healthcare?
Automation in healthcare is reshaping & enabling efficiencies that would have been impossible with the manual process. Which results in freeing staff from nonessential tasks.
Benefits of Automation in Healthcare
Automation has a notable impact on healthcare areas. Which includes;
Eases Appointment Scheduling
One of the primary advantages of using automation in healthcare is that it simplifies patient appointment scheduling and billing processes. As previously stated, robotic process automation (RPA) handles administrative tasks around the clock. This enables employees to focus on tasks like decision-making and leadership abilities. Automation of claims, billing, and scheduling tasks can help to streamline processes. Furthermore, automation can easily control patient intake and scheduling. Thus, freeing up staff to ensure patients receive the care they require.
Highly Cost-effective
Another significant advantage of healthcare automation is that it is extremely cost-effective. As previously stated, treating illnesses before they cause severe harm to a patient's body is simple and inexpensive. Automation, on the other hand, enables faster and more accurate diagnostics. As a result, health professionals can easily prescribe the appropriate medications to prevent infections from worsening.
Eases access to data & Transfer
The significance of Automation is it eases the access & transfer of Data. Automation instantly collects the data of patients to the database, thus allowing easy access to data. Which makes it easier for the healthcare expert to offer the quality of care & right medication.
Reduces Errors
As per one study, approximately 500,000 hospital patients suffer some form of preventable harm each year. The annual cost of medical errors ranges between $10 billion and $ 15 billion each year. Yet, with the use of Automation in healthcare the risk of error can significantly be minimised by minimising the human element. Thus, resulting in more effective treatment.
High rate of Patient Satisfaction
Organisations can improve patient satisfaction in a variety of ways by automating healthcare processes. They can, for example, implement software that sends patients a text message to reschedule appointments if they are unable to attend or miss them. Chatbots, on the other hand, answer patient questions and schedule appointments. Furthermore, AI can conduct surveys. Automation in healthcare enables providers to meet patients where they are and makes care more accessible.
Automation in Healthcare - The Future
With more patients seeking healthcare services, workers may be unable to meet the rising demand. With the advancement in AI, it would be quite easier for doctors to focus more on offering quality care than other inessential tasks. Furthermore, Automation will improve care quality thus resulting in better outcomes. We post such informational blogs regularly. Do check out our other blogs.